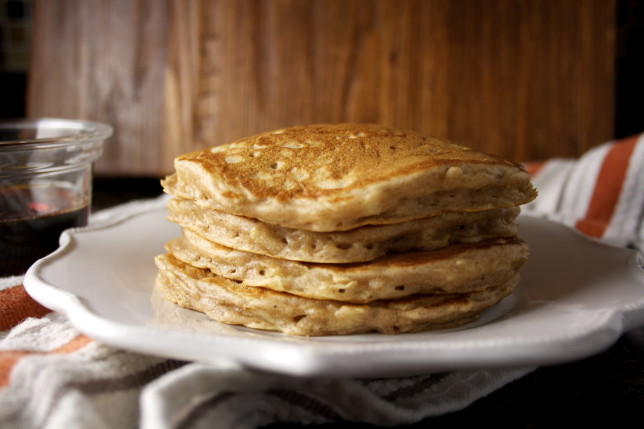 When you're training for a marathon, time is no longer time alone. Time is measured in miles. Days, weeks pass by in distance. Four-hundred-meter repeats. Eight-mile tempo run. Twenty-mile long run. Forty-mile week. Monday is no longer Monday. Monday is hill repeats incorporated into 4, 5, 7 miles. Two hundred more miles until November 1st. Time — the distance — passes quickly, until the moment you dread waking up the next morning. Until all you want is for it to be over, to cross that finish line in Central Park, and reclaim the ability to sleep in without your internal clock waking you up at 5 or 6 in the morning. Return to lazier weekends. Reclaim time as time alone.
And yet — marathon training is, essentially, a selfish thing. There are a lot of "sorry"s. "Sorry, I can't make your birthday party. I have to get up at 4:30 the next morning for an 18-mile race." "Sorry I can't plan a visit that weekend — that's the weekend of my 22-miler." "Sorry, I can't meet for happy hour. I have to get up for a track workout the next morning." And even, "Sorry I'm falling asleep so early. Can you please do all the dishes, clean the litter box, and give the cat his medicine tonight? Again?"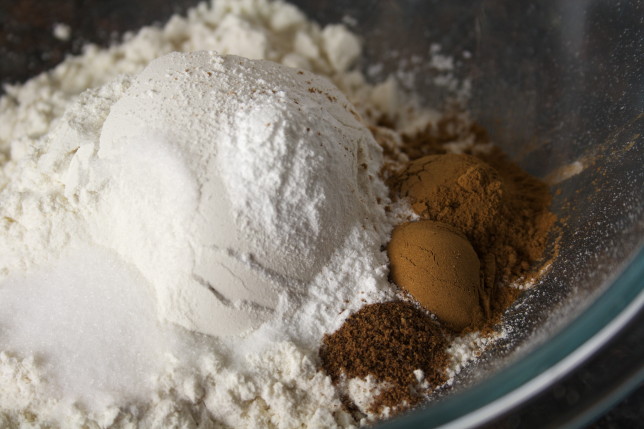 It's valiant to run a marathon a first time. Is it unfair to try it again? This is the question I've been asking myself often the last few weeks. But I try, whenever possible, to maintain some semblance of normalcy around here. I'm pretty proud of the fact that the weekend tradition of my childhood — bagels on Saturdays, pancakes on Sundays — is alive and well. And pancakes scream lazy; they scream a bit of breakfast indulgence.

And because Rosh Hashanah has just ended, and fall is truly about to begin, I'm sharing these apple cinnamon pancakes with you. With my fella, my friends, my family, the world. Consider it my peace offering for all the times I've said "sorry" these last few months, and all the times I will again before November 1st. It's my way of saying thank you to everyone who has put up with me, supported me, tucked me in and assuaged my doubts.
They're wonderfully tender, fluffy, and chock full of freshly grated apples, heartily scented with cinnamon and highlighted with nutmeg. They are the very best of fall, the very best of a weekend morning in. Have them with a side of bacon, a cup of coffee, and a giant hug.
Apple Cinnamon Pancakes
When confronted on Sunday mornings with the choice of making pancakes or waffles, I will almost always choose pancakes. They are just so simple, I always have the ingredients on hand, use very few bowls and utensils, and they just feel like home. Unlike so many other recipes, and more like the savory dinner dishes on here, I'm easy on the measurements. I weigh nothing. I depend on a 3/4 -cup measuring cup and a few measuring spoons. And if I don't level the baking soda, it's no big deal. Two apples — doesn't matter what size, doesn't matter what kind (though I do like Ginger Gold here). Sour cream is replaceable with plain yogurt. Whole milk, skim milk, or anything in between. Everything is easy. Everything is delicious.

makes 12 pancakes
1 ½ cups all-purpose flour
1 ½ teaspoons baking powder
½ teaspoon baking soda
1 teaspoon salt
2 teaspoons cinnamon
⅛ teaspoon ground nutmeg
2 large eggs
3 tablespoons sugar
3 tablespoons canola or another neutral oil
2 eggs
¾ cup sour cream
¾ cup milk
2 apples
Place a wire rack over a baking sheet in the center of oven and preheat to 170 degrees. Set a griddle or large non-stick or cast-iron skillet over medium-low heat. This is important: make sure your pan is fully heated before adding batter.
Peel and grate apples coarsely. Place in a fine-mesh sieve over a small bowl and let juices drain while you prepare the rest of your ingredients.
In a large bowl, whisk together flour, baking powder, baking soda, salt, cinnamon, and nutmeg.
In a medium bowl, whisk together eggs, sugar, and vegetable oil until smooth. Add sour cream and milk and whisk well until smooth.
Make a well in your dry ingredients. Pour wet ingredients into the well and whisk gently, leaving lumps of flour. Do not over-mix. When there are just a few visible clumps of flour left, whisk in grated apples. Again, do not over-mix.
When griddle or pan is fully heated, spray with cooking spray or brush lightly with oil. Use a ¼ measuring cup to drop batter onto griddle or skillet. Check pancakes when bubbles begin to form on top. When the bottom is golden brown, flip with a spatula, and cook until the underside is golden brown. Transfer to warmed oven while cooking the rest.