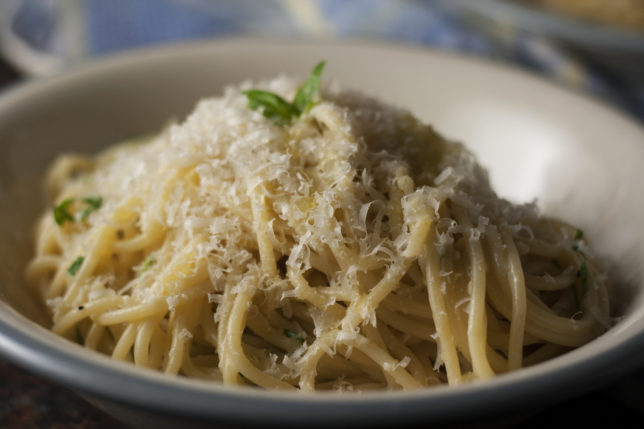 I'm having another one of those weeks: spending lots of time at work thinking creatively and then expending all that energy before I get home. I have a terrible case of writer's block. I'm also feeling more and more like my commute is one of the things that's killing me: It generally takes an hour, door to door, but often much more when the MTA is having a bad day. Some of that time I spend reading the news on my New York Times app or a good book when I have one, a lot of that time I had spent through the winter knitting cute baby things for my cute baby nephew, but mostly, I'm standing, stuck in between people who are as miserable as I am, holding onto gross poles that are still warm from other people's hands, as we inch through darkened tunnels and try our best not to breathe on each other or look at each other. By the time I get home, I just want to rinse myself of the day, of that time wasted expending the energy needed to stand yet doing absolutely nothing but staring ahead, and do — absolutely nothing. I'm exhausted. I'm parched. And I should probably spend more time doing writing exercises so this kind of thing doesn't happen.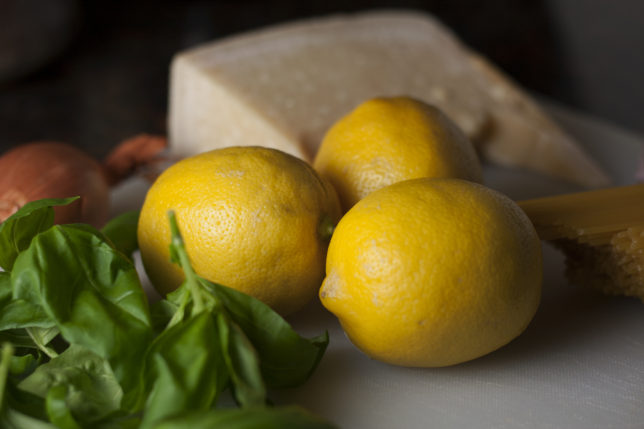 Let's try it: train. plane. propane. proton. pluton. neutron. noodle. doodle — wait! What was that in there? Noodle? How about spaghetti? Wait! Instead of writing the other day I spent a stupid amount of time watching Beyonce's brilliant Lemonade. Spaghetti with lemons? And basil? And shallots? And cream? And parm? Ooh! Bing, there it is. Yes, let's talk about Spaghetti al Limone — one of the greatest, simplest one-pot suppers ever to grace this little corner of Astoria.
When I should've posted this: in the dead of winter, when all we wanted was a little bit of warmth and sunshine. But winter never truly was, and this is one of my favorite meals to cook when it's actually hot. See: one burner, minimal heat. Maximal deliciousness.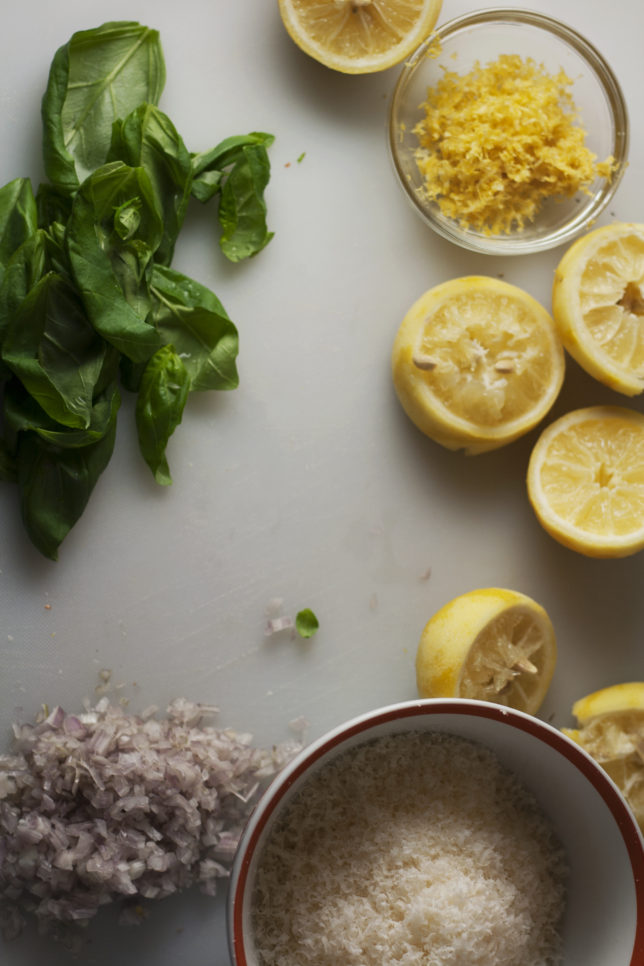 Starch from pasta cooking water is invaluable when creating sauces — it helps bind, but also helps loosen. Here it is a key ingredient: it creates the bulk of the sauce, while cream gives it viscosity and shallots, lemon zest, and lemon juice infuse it with flavor. This sauce is creamy yet light, highlighted with fruity olive oil, basil, and freshly ground black pepper and brought down to earth with salty parmigiano-reggiano.
Spaghetti al limone is bright, warm, and filling — and perfect with a glass of wine. That, too, would probably help pull some words from my brain.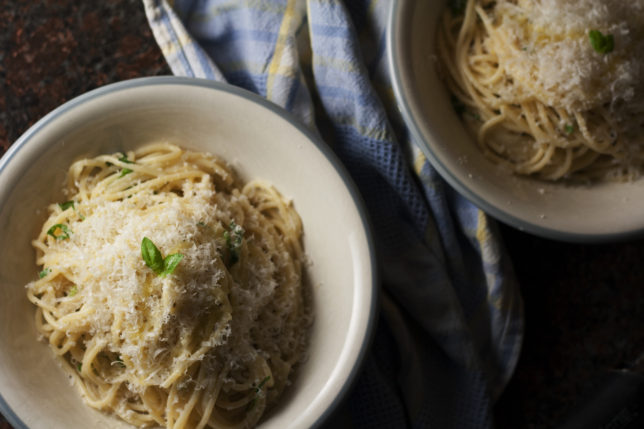 Spaghetti al Limone (Spaghetti with Lemon and Olive Oil)
adapted from Cooks' Illustrated
We like our pasta very lemony, but if you'd prefer, scale the amount of juice back to ¼ cup, as the original recipe intends. Three lemons yields about ½ cup of juice, and I also just don't like to let it go to waste. We also probably put in more cheese than ½ cup, but really, do we need to measure? I just grate the parm into a cereal bowl and call it a day. 


Note: prepare all your ingredients — the zest, the juice, the parm, the basil, the shallots — while the water is coming to a boil and the pasta is cooking. This truly helps make it a quick meal.
serves 4-6
1 tablespoon plus ½ teaspoon kosher salt, plus more to taste
1 pound spaghetti
¼ cup extra virgin olive oil, divided
1 medium shallot, minced
¼ cup heavy cream
Juice and finely grated zest from 3 lemons (about ½ cup juice)
1 ounce finely grated Parmigiano-Reggiano cheese (about ½ cup), plus more for serving
Freshly ground black pepper
2 tablespoons shredded fresh basil
Bring 4 quarts of water in a large dutch oven or pot over high heat. Add 1 tablespoon of the salt and the pasta, and cook, stirring frequently to avoid clumping, until spaghetti is al dente. Reserve 1 ¾ cups of the pasta water and drain pasta. Set aside.
Heat 1 tablespoon of the extra virgin olive oil in the now-empty pot over medium heat until shimmering (don't let it smoke!). Add minced shallot and ½ teaspoon salt, and cook until the shallot has softened, about 2 minutes. Whisk 1 ½ cups of the reserved pasta water and the cream into the pot, bring to a simmer, and cook for about 2 minutes, whisking occasionally. Remove from heat and add pasta, tossing to coat. Stir in the remaining 3 tablespoons oil, lemon zest, lemon juice, cheese, and about 15 grinds of black pepper. Toss and swirl with tongs to coat. Cover the pot and let stand 2 minutes, tossing the pasta and adding more pasta water if it's too dry. You'll know it's ready when it's thick and creamy. Add basil and season with additional salt and pepper to taste.
Serve with extra parm and an additional drizzle of olive oil.