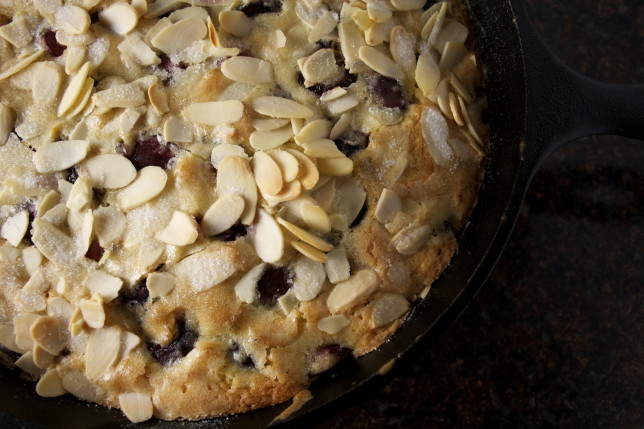 And so, there comes a point in every person's life when she must decide, once and for all, whether cooked cherries can have a part in her baking repertoire. For me, that point came last week. Except for the earliest parts of my youth, I've never loved the flavor. I eschew the cherry Starbursts and Tootsie Roll pops for orange and grape. And I know what you'll say — those candies aren't really made with cherries. But the cloying disaster of them tainted their value for me for too long. Even maraschino cherries topping drinks and chocolate-covered ones falsely promising balance are a no-go. Everything just tastes like syrup.
It wasn't until several years ago that I even started enjoying cherries raw. I remember that first day well: I was hanging out with my old friend Lorraine on a sunny summer day in one of the parks in our hometown. We sat on the bleachers next to one of the baseball fields, catching up, eating black cherries and seeing how far we could spit the pits. And yes, we were in our 20s. The cherries were sweet, but had a hint of acidity to give them brightness. And the pits, instead of being a burden, as I had always thought they were, became the carefree definition of summer.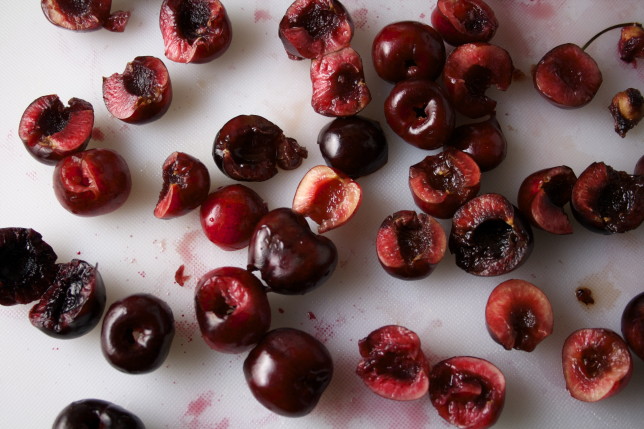 So cherries have become a regular character in my warm weather novella, playing a supporting role to peaches, strawberries, and blueberries, but a critical role nonetheless. In one of our hottest Mays on record, I've been craving those summer bounties, which, for now, still seem like delicacies until our local orchards can catch up after our long, cold winter. So on one of those hot days, along with a pint of blueberries for my Sunday blueberry pancakes, I picked up a giant bag of sweet, ripe cherries.